DISTINCT TITLES PUBLISHED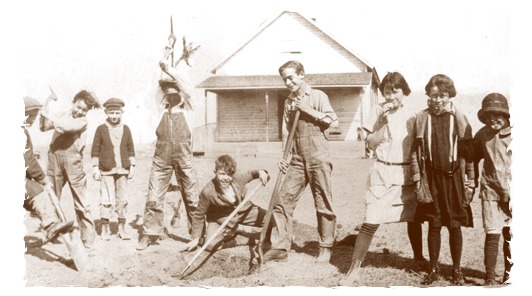 In 1963-64, the original founders of Hewitt identified a group of professional men and women who were concerned about trends in health, education, welfare, and the family and decided to put their concerns into action. They organized first as Cedar Springs Foundation, and in 1964 were approved as a 501(c)(3) public charity by the Internal Revenue Service. The Foundation was renamed Hewitt Research Foundation in 1969 to honor its co-founder Carl Hewitt. Dr. Raymond Moore, the other co-founder, served as director until 1987. His work was published in Time, Newsday, and Columbia University's Teachers College Record. He was also the author of several books such as Home Grown Kids, School Can Wait, and Home-Style Teaching all of which placed Hewitt at the forefront of the home-schooling movement.
The Foundation became a not-for-profit California corporation with a mission  to equip families to educate their own children using the best resources available.
Beginning in 1983, the primary function of the Foundation  shifted from consultation with educational institutions to an examination of institutions in society as they relate to society's basic unit—the family. Hewitt's research led it to be a proponent of homeschooling, which has experienced its own renaissance. With an estimated 1.2 million students across the country at the turn of the century [Wall Street Journal, March 5, 1997], homeschooling has become a very valid option for American parents. According to research done by Dr. Brian Ray of the National Home Education Research Institute in Salem, Oregon, homeschoolers test in the 87th percentile on the complete battery of basic skills—37% higher than the national norm.
Hewitt Homeschooling has continued to follow a balanced, flexible approach to homeschooling throughout the years. Our emphasis includes combining excellent academics with character development, instilling work ethic, and developing a spirit of community service in the next generation.
Until 2019, Hewitt operated out of an 8,750-sq. ft. facility in Washougal, Washington with a staff dedicated to carrying out the mission of Hewitt Research Foundation.
In the fall of 2019, several key members of Hewitt's staff and board decided it was time to retire. They handed the reins over to a new staff who could continue to serve learners everywhere. Our offices moved from Washougal to Spokane, Washington and a new board is in the process of forming.
With a current client base of over 30,000, Hewitt's operation is currently divided into three sectors: Services, Products, and Testing.  We offer services for students from kindergarten age through high-school graduation, including:
curricula,
standardized testing for grades three through eight with our own PASS test which was specifically written for homeschoolers, 
curriculum recommendations, coaching, and written evaluations for students from junior high through high school, and
programs that help students develop innovative ideas, apps, and prototypes.

 
A strong superstructure must always be built on a strong foundation. Hewitt Research Foundation strives to continue the work started by the previous board and staff including the advancement of several areas.
Website and Online Store: Following our server crash, we are taking the opportunity both to "move to the cloud" and to rebuild our entire site. Watch for continual changes, and let us know how we're doing, or if there is a feature you are missing or would like to see. Meanwhile, all of our products and services are available.
Testing: We will be looking for funding to re-norm and update the popular PASS test so that it can continue to serve homeschoolers everywhere.
Publishing: As the Lightning Lit series approaches completion, we plan to publish updated editions on a rotating basis as well as expanding our High School titles. Due to popular demand, we also plan to expand the "My First Report" series. We have also joined together with Kid's Chemical Solutions to publish the M.C. Detective Agency series. 
Homeschooling Resources: We hope to expand our library of resources available to homeschoolers through our website.
Jack Lewis
Having led non-profits for over 38 years, Dr. Lewis was invited to assume the presidency of Hewitt in light of the imminent retirement of the now President Emeritus, April Purtell. With over 20 years in Higher Educational Leadership (He oversaw the Spokane campus of Moody Bible Institute), Dr. Lewis also comes with experience in homeschooling some of his own children (the lead role in that context taken by his wife of over 40 years, Cheryl). In addition, he and his wife have also been involved in the homeschooling of some of their grandchildren. The Lewises have four grown children, and currently boast of eight grandchildren.
Kristin Lehman
Kristin Lehman has spent years working on the title "eclectic learner." She worked in Higher Ed for over 13 years, teaching schools including Eastern Washington University and Whitworth University. During that time she wrote a textbook, set up curriculum for an Aviation major, and helped establish the mathematics scope and sequence for multiple programs. She also taught coding, astronomy, & mathematical artistry to elementary students as a community collaborator for Spokane Public Schools' homeschool Parent Partnership Program. She studied Wilderness Leadership, Linguistics, and Interpreting for the Deaf, and holds an advanced degree in Mathematics from Eastern Washington University. She worked as the Director for Invent Washington before joining Hewitt Learning. She helped found the Independent Innovator Challenge in the spring of 2021. Kristin and her husband currently homeschool their four children.
Michael Gaunt
Born in North Carolina, Michael Gaunt has had the pleasure of living in many different parts of the US and abroad. He met his wife while they were in graduate school studying medieval history at the University of York in England. Upon his return to the States in 1998, he went to work as a teacher/counselor at Hewitt Homeschooling Resources where he has been ever since. Years of experience working with homeschooling students and families have helped him to revamp many of Hewitt's class offerings to better meet the needs of the homeschooling community as well as to recognize the variety of situations and the flexibility of approaches required to best serve each student. He was also able to assist Elizabeth Kamath in the development of the Lightning Lit program which has proved so useful to so many. After his twins, he is proudest of the high level of achievement of his students, both at Hewitt and in their lives after Hewitt.
Anne Haugaard
A native to the Pacific Northwest, Anne was raised on the strong foundation of Hewitt curriculum. When her parents realized the incomparable benefits of one-on-one instruction and the beauty and limitless bounds inherent when parent and child bond as teacher and student, they made the choice to homeschool Anne and her brother and never looked back. During her summers in high school and college, she worked at Hewitt in the customer service and shipping departments. The company and its mission are still closely held in her heart. Anne received her Bachelor's of Arts in Environmental Studies from Hawai'i Pacific University and Doctor of Jurisprudence from the University of Oregon. She is a family law attorney in Portland, Oregon. In her spare time, Anne loves going on outdoor adventures, whether camping, hiking, snowshoeing, kayaking, or just sitting beside the fire enjoying fellowship with friends.
Elizabeth Kamath
Elizabeth Kamath has a B.A. in psychology and worked many years as a technical writer. She had over ten years experience grading home-school student English papers before she began developing curriculum for Hewitt. She has written thirteen of the current twenty Lightning Lit guides. In addition to her writing, Elizabeth is kept busy by her husband, two sons (who she homeschools), two cats, two chickens, and a snake.
Lucy S.R. Austen
Lucy S. R. Austen is a freelance writer, editor, and homeschooling mother who loves sharing her enjoyment of reading, writing, and thinking. She was homeschooled from Kindergarten through sixth grade, and again in eleventh grade, before going on to earn a B.A. in English from the University of Washington. She has worked for Hewitt Homeschooling Resources as a high-school English evaluator, and as editor of Spring Hill Review, a journal of Pacific Northwest culture. Her textbooks, British Christian Authors and American Christian Authors, have been published by Hewitt as part of their Lightning Literature & Composition series.